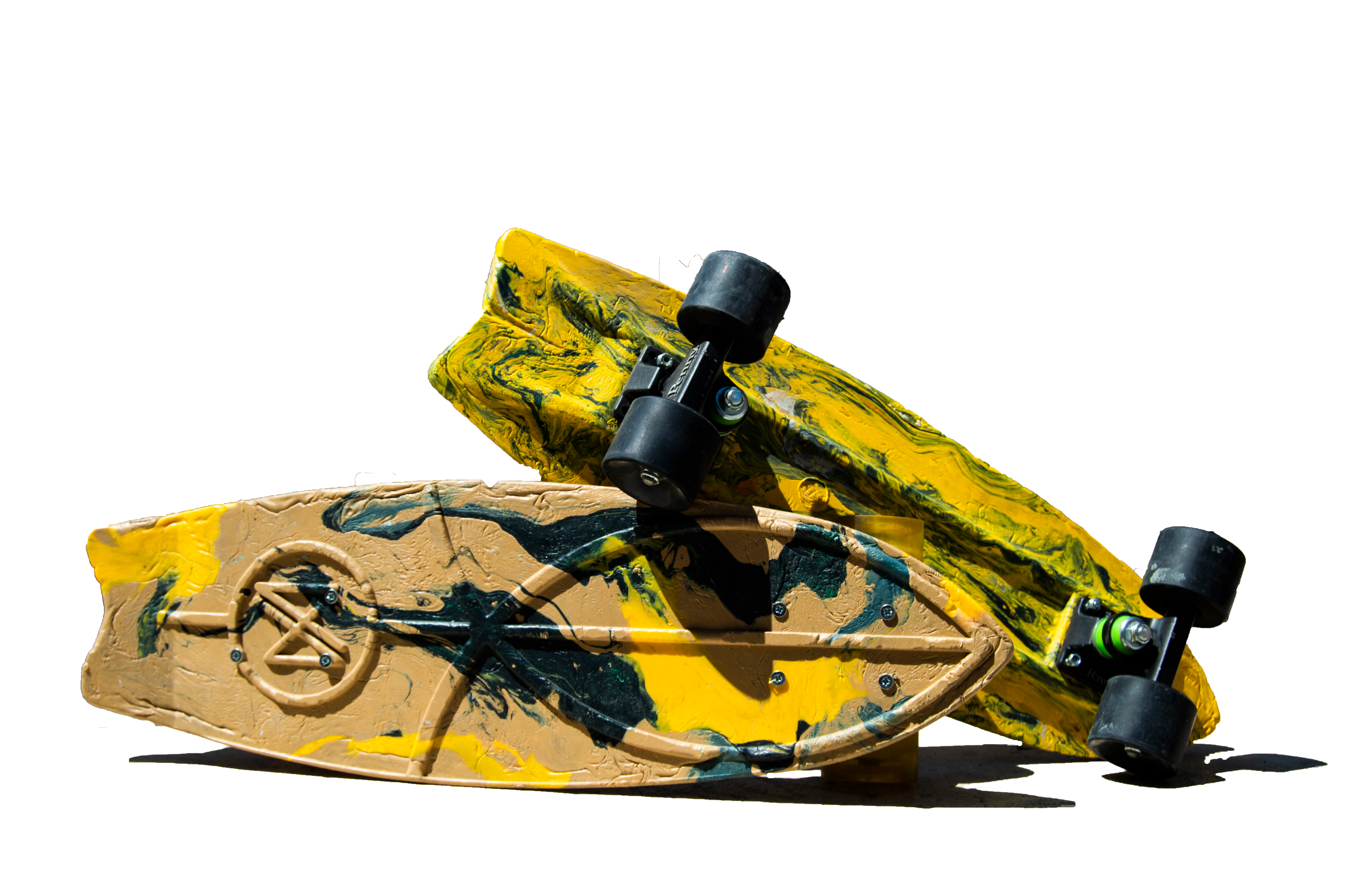 Suket is an skate entirely made from recycled garbage bags.
To do it, I had to 3D design the skate and then, mill an MDF mold, so that, once the garbage bags were melted, they would acquire this attractive shape that arises from the mixture of the shape of the classic penny with the cruisers.
Precious Plastic is a global community of hundreds of people working to find a solution to plastic pollution. Knowledge, tools and techniques are shared online, free of charge. So everyone can start (yes, you too!).
Join the fight against plastic pollution.
Suket is an individual project which is part of the After Plastics initiative.